White Belt films is a Chicago-based production company, lead by actor/producer Josh Greiveldinger. With a focus on storytelling for the pure sake of entertainment, we seek to create increasingly ambitious projects that will allow viewers to momentarily escape their lives and experience the absurdity of someone else's.
---
Winner of the Ready Freddy Film Festival!
Battle on the Breakwall was written and directed by longtime White Belt Films collaborator, Peter Hongisto.
---
New Short film in post production!
White Belt Film's big project for 2018 is in the can. Writer/director Adam Salinas did a masterful job of capturing a short horror film over the course of a two night shoot in Chicago's Uptown neighborhood. The on-camera talents of Marcus D. Moore, Joel Reitsma, Josh Greiveldinger, and Cassi Schiano were essential to bringing his vision to life. By next spring this short film, innovating on many tried-and-true horror tropes, will be looking for its festival premiere.
Powered by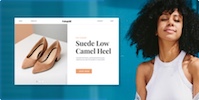 Create your own unique website with customizable templates.